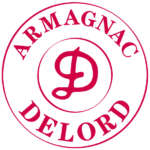 Owned and operated by three generations of the Delord family, the House of Delord has been making armagnac since the 1890s when the patriarch of the family purchased a vineyard in Lannepax in Bas-Armagnac.
• Organically farmed vineyards: Ugni blanc (structure), Colombard (herbal aromas), Folle Blanche (floral notes), Baco (roundness)
• slow single distillation process
• A distillation at low temperature (around 52 to 58 degrees), which enables more flavors, fatty acids and character to remain in the spirit
• Use of 10% Gascon oak to give good tannins, darker color and beautiful spices
• More ageing than required by law
Blend of 15 years old + Armagnacs. Colombard, Ugni Blanc and Folle Blanche.
Look for rich flavors and dark spices: toffee, burnt caramel, dark-roast coffee, deeply toasted gingerbread embellished with clove and black pepper. The notably long sweet-and-spiced finish will not quit.
96 Wine Enthusiast
"Sandy brown / topaz color; immaculately clean. I like this opening aroma as I encounter floral / garden-like scents of jasmine, honeysuckle, and green vegetation, along with latent orchard fruit aromas; after more aeration, the bouquet turns a bit like textile fibers, linen, and cotton fiber before turning mildly nut-like. Entry is engagingly sweet, caramel-like, brown sugar-like, and chewy in texture; at midpalate, more fruit aspects emerge in the forms of black raisins, prunes, and dates. Concludes appealingly long in the throat, moderately lush in texture, medium oily, and peppery. The progressive nature of the innate quality of the Bas-Armagnac is obvious, in particular, from entry to the alluring finish."
Paul Pacult, The New Kindred Spirits 2021
◊ Producer's page ◊ Producer's website ◊
◊ Tech sheet ◊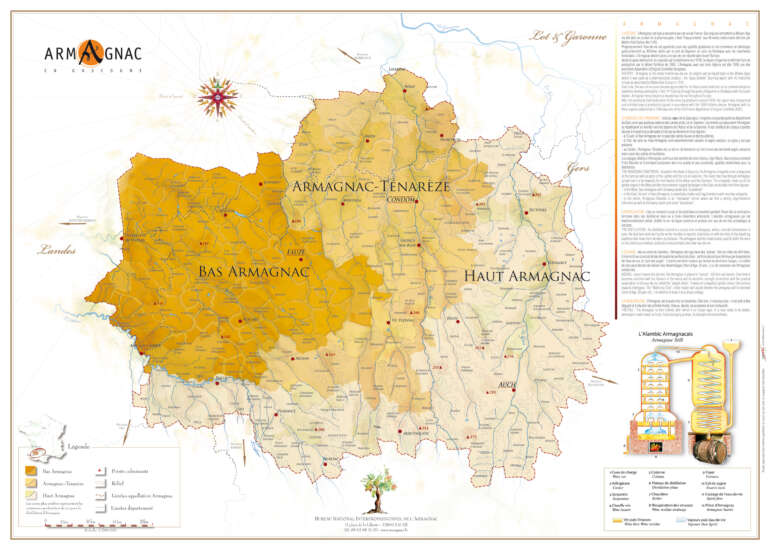 Categories:
France,Spirits