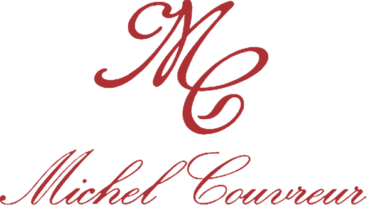 In the 1950's, Michel Couvreur, originally from Belgium, landed in Burgundy to start a fine wine merchant business. He took frequent trips to England and Scotland to sell his wines but was always particularly drawn to Scotland for the fishing and hunting. This is how he got exposed to the finest Scotch whiskies; and this is how the story started! He moved to Scotland in 1964 to become enamored with the whisky production and craft his own at Edradour. However trends were already changing in the industry with many of the old methods being replaced by new, cheaper ones, swapping the old, traditionally-used Sherry casks for more cost-effective steel or plastic vessels. Because of this, Michel decided to return to Burgundy in the 1970's. The region standing midway between the Andalusian vineyards and the Scottish Highlands, it was logistically easier to get the extremely rare old Pedro Ximenez and Palomino casks, as well as Vin Jaune feuillettes from the neighboring Jura wine region. All the young distillates were sourced from Scotland and shipped to Burgundy to be matured. Couvreur was an interesting character and would have crazy ideas! He also had various passions and one of them was engineering underground tunnels. He called the same company that built the famous Mont Blanc tunnel to create an underground labyrinth under the nearby limestone hills. The maze is still used today to age all of Couvreur's production. These single malts, while not technically Scotch, soon became the things of legends. Michel passed away in August 2013. He shared many of his secrets with his wife, Marthe, and daughter, Alexandra, as well as his long-time employee and confident, Jean-Arnaud Frantzen, and his son-in-law, Cyril Deschamps. They are now entrusted to carry on the legacy of the true "Last of the Mohicans" of artisanal Scotch whisky. The name remains and new expressions are being released every year. Early 2022, Couvreur built a new storage / production facility in the Village of Bouze les Beaune. The team has already started distilling their own spirits from local biodynamically grown barley. The current production is about 60,000 allocated bottles sold to private collectors and Michelin star restaurants around the world.
Distillation Degree 70% - Natural Degree 52% - Bottle Degree 43% • Vatting of single malts aged between 12 and 27 years in sweet PX casks from Jerez producer Toro Albala. Unfiltered. The casks have been moved around the network of underground limestone cellars from dry to very humid. Pairs perfectly with smoked salmon.
Nut-brown hue and rich dried date and caramel scent. The big, rounded palate surprises with smoke, underpinned with hints of Sherry, dried fig, and caramel, with a long baking spice finish.
◊ Producer's page ◊ Producer's website ◊
◊ Tech sheet ◊
Producer:
Michel Couvreur