Francs Côtes de Bordeaux blanc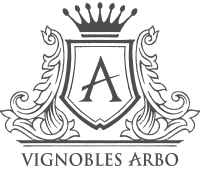 Château Puyanché has been in the Arbo family for five generations, since the early 20th century. The estate consists of 38 hectares of old vines that are farmed with an organic approach. Today the estate is spread over 51 hectares divided up into two appellations: Francs Côtes de Bordeaux and (38 hectares in red and 3 in white) and Castillon Côtes de Bordeaux (10 hectare in red). The use of chemical has drastically been reduced. The biodiversity has been enhanced by keeping hedgerows and rotating fallow areas. Adding up to the organic approach, the meticulous vineyard work is ensured to produce healthy grapes. As for winemaking, all the whites (75% sauvignon blanc, 25% semillon) are barrel fermented (30% new) on their lees, with periodic stirring. All the reds (80% merlot, 20% cabernet sauvignon) are vinified in stainless tanks and then aged in either tanks or barrels depending the appellation.
Francs is the smallest of the Bordeaux Côtes appellations including just less than 500 hectares of vines with around 50 different producers. It lies east of St. Emilion between the appellations of the Côtes de Castillon and Puisseguin St. Emilion. The region takes its name after the first King of the Franks victory over the Visigoths. Mainly made up of clay and limestone soils in rolling hillsides, Francs makes mainly red wines from Merlot grapes with a small amount of highly sought after whites.
Baked-apple and wood aromas show strongly in this ripe wine. Rich texture. Balancing the toastiness, the ripe fruits are complex, peach and apple flavors going along with the spice.

Producer:
Château Puyanché