Chablis 1er Cru Fourchaume Vieilles Vignes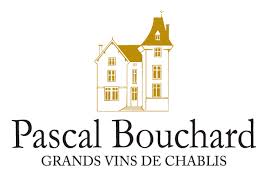 Located in the heart of the Chablis region, Maison Pascal Bouchard offers a full range of wines from Chablis and the Grand Auxerrois region, spreading over 40 hectares. Pascal Bouchard is one of the leading negociants, working closely with small quality groomed growers. The impressive modern cuverie is perfectly suited to the highest quality requirement with crop handled by gravity, possibility to vinify micro-cuvées separately thanks to a park of various tank sizes, and an underground thermo-regulated wine cellar to allow the wines to age perfectly. All the bottling and shipping is done on site. In 2015 Maison Pascal Bouchard got purchased by Burgundy Maison Albert Bichot, also proprietor of Chablis Château Long-Depaquit. The two entities share their respective knowledge, even though they are run and managed separately.
Located on the eastern banks of the Serein River, Les Fourchaumes is one of the largest 1er Crus and encompasses several appellation vineyards: L'Homme Mort, Le Fourchaume, La Côte de Fontenay, Le Vaupulent and Le Vaulorent. These appellations could be sold under their own name or could be regrouped under Les Fourchaumes. The soils (Kimmeridgian limestone) are very similar to those of the adjacent Grands Crus. Sixty years old Chardonnay vines rooted in a south west facing Kimmeridgian limestone terroir. 70% of the fermentation takes place in stainless steel tanks, the rest in oak barrels. Aged on lees respectively in the same vessels for 10 months then blended in stainless steel tanks.
Sourced from parcels of vines planted in the 1950s, 1960s and 1970s, this a fine, concentrated wine. It has rich structure, great maturity and complexity. Lime acidity mingles with rich white-fruit flavors, balancing delicacy with intensity.
Producer:
Pascal Bouchard
Vintage:
2016
SKU Alberta:
814114
SKU BC:
n/a
Case format:
6 bottles
Volume:
750ml
Colour:
White