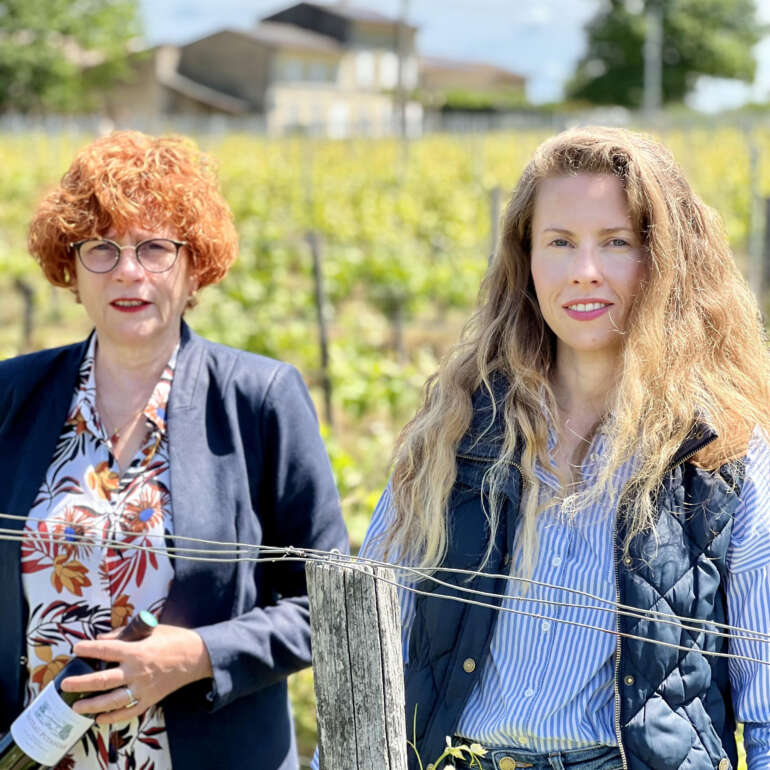 Discover the smallest Bordeaux Côtes appellations! Francs is located on the right bank of the Dordogne River, andlies east of St. Emilion, between the appellations of the Côtes de Castillon and Puisseguin. The region takes its name after the first King of the Franks victory over the Visigoths. The terroir is composed of sub-soil made up of fossil-rich limestone covered with limestone molasse called «molasses d'Agenais».
The Arbo family farms 51 hectares divided up into two appellations: Francs Côtes de Bordeaux and Castillon Côtes de Bordeaux. Margaux and her brother Dorian have taken over the reigns from their parents Bernadette and Joseph. They have created a realm of biodiversity, with regenerative agriculture, agroforestry, winter weed management with a local shepherd, and protection to the local fauna (find here a study about bats involvement in pest control). The estate is certified HVE 3.

All the whites are barrel fermented (30% new) on their lees, with periodic stirring. All the reds are vinified in stainless tanks and then aged in either tanks or barrels depending the appellation. The use of sulphites is judicious and no other inputs, or interventionist techniques are used.


Wine Essentials